Team
HILLARY SCHWARB, PhD
I am an experimental psychologist and cognitive neuroscientist who uses complementary behavioral tools and neuroimaging techniques to answer questions about the organization and structure of the human brain. My current research is dedicated at understanding the structure and function of the hippocampal memory network and how this system is altered under various typical and pathological conditions. My current research program has two related focuses: One basic and the other applied. My basic science focus seeks to investigate the organization of human memory and to identify the ways in which that organization biases behavior. This work has been foundational in driving my applied research focus which seeks to both develop sensitive behavioral measures of human learning and memory and to apply sensitive neuroimaging tools to promote early detection of atypical memory concerns as well as track changes in both memory outcomes and the integrity of its supporting brain structures as we age. I currently apply this approach of combining creative behavioral paradigms with multiple, complementary neuroimaging techniques to patients with mesial temporal lobe epilepsy, traumatic brain injury, as well as healthy aging and mild cognitive impairment.
⎯⎯⎯⎯ Current Research Assistants ⎯⎯⎯⎯
JOY AKINDULURENI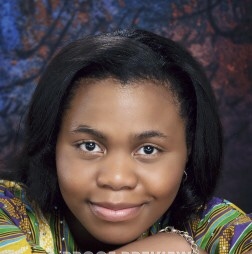 Joy is a freshman majoring in psychology with a concentration in cognitive neuroscience. Her research interests include cognitive neuroscience, neurodegenerative diseases, and aging and memory. She is working to get foundational research experiences with the goal of first, writing a senior thesis and later, attending graduate school. In her free time she likes listening to music, reading, and watching videos of dogs on YouTube.
NATHANIAL BOUTON, B.S.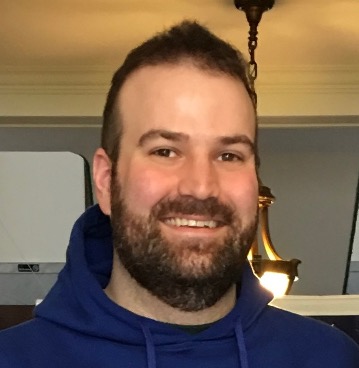 Nate earned his Bachelor's of Science in Liberal Arts and Sciences with Distinction in Psychology in 2020 from UIUC. He is currently working as the lab coordinator in the Memory Systems Laboratory and assisting Dr. Schwarb in data collection and analyses on various neuroimaging projects. Nate is currently applying to PhD programs with a target start date of fall 2023. He has a passion for research and his interests include: cognitive neuroscience of memory, neuroimaging, and neurodegenerative disease. In his free time he enjoys watching sports, reading, cooking/baking, and spending as much time as possible with my family, my friends, and my golden retriever Bleus.
JASON BROOKS, B.A.
Jason is a recent Psychology graduate from the University of Illinois with a concentration in Clinical-Community Psychology. He will be starting a virtual master's program in psychology this fall and is currently working as a research assistant on our cognitive aging project. His long term goal is to be a psychology professor studying antisocial behaviors, psychopathy & sociopathy, and psychosis. As a former Illinois Hokey player, in his free time he enjoys watching/playing/teaching hockey as well as drumming.
ZOE LEVITAN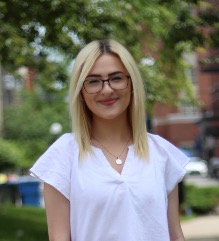 Zoe is a junior majoring in psychology with a concentration in cognitive neuroscience. Her research interests include cognition processes, memory networks, neurodegenerative diseases, and electrical activity in the brain. She is focused on furthering her research experiences and expanding her knowledge of the inner workings of the brain. With time and dedication, she hopes to pursue a PhD in cognitive neuroscience. In her free time she enjoys cooking, listening to music, reading, and watching thriller movies.
REBECCA PAN
Rebecca is a Junior majoring in clinical psychology. Her research interests include neuroscience, memory, aging, and Alzheimer's disease. Her goal is to complete a PhD in clinical or cognitive psychology and is currently gaining hands-on-research experience in the group and learning as much as she can about basic research techniques. She loves music, especially classical and rock, and in her free time she plays the piano and bass guitar.
⎯⎯⎯⎯ Past Research Assistants ⎯⎯⎯⎯
Akhil Joseph
Erin Sahm
Tori Beaudion
Hadley Shapland
Renya Hickey
Raya Gandhi
Davis Gerew
Fatima Eldes
Varun Devakonda
Connor Dyer
Ezra Winter-Nelson
Maha Anwar
Brendan Vastlik
Ricky Patel
Ryan Kahle